Leading Indian telecom infrastructure provider – Radius Infratel signs significant fiber-to-the-home contract with Ericsson
Service providers, real estate developers and property management companies see potential profit of providing high-speed broadband via an Open Access Network
More than half a million Indian subscribers to get connected through fixed broadband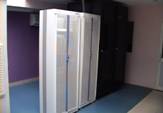 India's leading fixed broadband infrastructure provider Radius Infratel Pvt. Ltd. started connecting Indian homes with high-speed fiber access in 2009. Recognizing how well the solution was received – by residents, real estate and property management companies as well as by service providers and operators – Radius has signed a new contract with Ericsson (NASDAQ: ERIC) to meet the growing demand for broadband access across India. This means that 600,000 households and businesses will get the highest capacity on the market, thanks to Ericsson's EDA 1500 GPON (Gigabit-capable Passive Optical Networks) system and passive fiber portfolio.
iq option VIP account registration
Gowton Achaibar, head of Region India, Ericsson, says: "This agreement confirms the great potential for GPON / FTTx technology in India. We expect that by 2015 more than two million Indian homes and businesses will be connected to high speed broadband using GPON technology."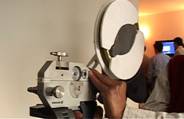 The end-to-end fiber access solution includes Ericsson's EDA 1500 GPON system, which offers the highest capacity on the market, as well as Ribbonet air-blown fiber and Micronet micro-cable solutions for the most efficient rollout of the passive fiber network. The contract also includes systems integration, consulting, training and support services for Radius Infratel Pvt. Ltd.