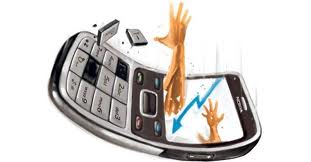 After dropping from top to fifth position in recent ET Brand Equity Survey, nothing is going well with Nokia's OS strategy too. In fact, Intel is also finding it hard to compete with Android & iOS. All isn't well.
Just see how chaotic the vision of two legendary companies is:
An Open Source OS rose to fame & died within span of 18 months.
How fleeting the OS strategy of two legendary companies is? In fact, Nokia (Intel too) is desperately trying to find panacea to Android challenge. Will Symbian be next to kicked off?
This happens when companies blindly try to emulate strategies of other successful companies. In mobile OS industry except Apple & Google, there's little room left for another OS. In fact, after Nokia joined hands with Microsoft, the attempt was to create challenge to bipolar OS market. Will Microsoft buy in Nokia to challenge Apple & Google? Has Microsoft worked out its Mobile OS strategy successfully? Microsoft is still in 90's era of desktop computing & even does't have solution to rising dominance of Android & iOS.
But there's problem here. Apple owns iOS, while Android is being deployed by virtually every handset market to gain share of Smartphone market. If Nokia joins Android segment, how different it will look from Samsung, LG, HTC & others? Differentiation is fast eroding once you deploy Android. No doubt, your Smartphones will be sold more in number, but then its matter of choice for No.1 Handset marker to emulate & follow paths of No.2, 3 & 4.  And that's the catch.
You often don't see legendary market leader companies to fade away quickly. But unless you adapt to change & listen to consumers, you are bound to downhill. Nokia's confusion lies from two facts. Symbian, its own home grown OS isn't yielding returns on devices, where Nokia has invested billions to upgrade & keep it alive. What to do with it? Second, Android does look lucrative, but how long will it take to sit at top & emulate others?
Nokia must understand that mobile devices industry has come long way from hardware oriented to software dominant segment. Nokia is a device maker who relished its not so capable OS advantage, till better OS arrived. It must acknowledge that both iOS & Android are better equipped to suit consumer preferences in current & long run than Symbian. So will it be better to join & outsource OS platform completely or stick to old guns? Perhaps next key decision will decide the fate of Nokia.
Better wait & watch!