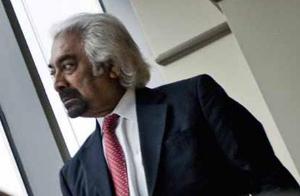 Telecom India has many dreams. But no dream is bigger than Sam Pitroda's dreams. The 'Father ofIndia's Telecom Revolution' when talks about the accomplishments & his own vision for telecom; we all listen.
Mr. Pitroda wears many hats. From his early days in Orissa, where he was born in poor family, to being adviser to Indian Prime Minister, he never gave up Gandian philosophy behind his dreams. But that's not all. Mr. Pitroda is also accomplished electrical engineer, painter & writer as well.
When asked, about the current situation about India Telecom Industry, Mr. Pitroda is quite optimistic & shares that building mobile applications & local contents inIndialanguages will be the next wave in Indian Telecom. He's quite right in the sense that addressing the needs of Indian market is what is missing in data revolution till date. He also confesses the need of local telecom manufacturing & getting things right before we start losing money. A real Visionary!
Read the detailed cover story of Ericsson Business Review March-12 Issue, 'Building a Better India', an open discussion with Mr. Sam Pitroda.