Based on Secucloud: Ooredoo to Launch a Device Security Solution for Consumers!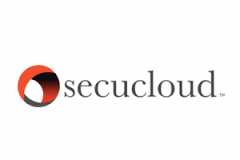 Ooredoo, one of the leading international telcos in the Middle East, Africa and south-east Asia, has today announced that it will become the first across its market to offer an individual cloud-based device security solution for all of its 130 million users. The new security service will protect Ooredoo customers against viruses, dangerous files and harmful websites across their connected smart devices, fixed and business accounts. The Ooredoo security service will work by automatically blocking harmful downloads or files and alerting customers via SMS. The security service will be provided by German security specialist Secucloud, who recently signed a strategic partnership agreement with Ooredoo Group at its headquarters in Doha.
Secucloud will provide Ooredoo with a comprehensive, completely cloud-based enterprise-class security system that the company will install directly into their network infrastructure. This will enable Ooredoo to protect their customers from all cyber-threats on the internet in a centralised way. Customers do not need to install any software on their devices, so no setup or maintenance is required. The Secucloud solution scales elastically and can protect over 100 million users effectively and in real time.
Secucloud's powerful, cloud-based security solution will offer universal protection for all Ooredoo connected devices and Ooredoo is planning to make the security service available to its operating companies over the next few months, starting with Oman, Qatar and Kuwait.
Talking about the partnership, Sheikh Saud Bin Nasser Al Thani, CEO, Ooredoo Group, said: "In the era of the internet of things (IoT), it's essential to have protection that's as powerful and easy to use as possible. For a long time now, people have had much more than just a single PC – they also have smartphones, tablets, smart watches and several other internet-enabled devices that need protection against internet-based attacks. It's just not possible to protect each device individually – instead, efficient protection needs to be centralised and delivered from the cloud. We recognised this requirement some time ago and have developed the security service in partnership with Secucloud to protect our customers against increasing IoT-based threats."
Importantly, to ensure that all of its customers are protected during this time of ever more sophisticated and dangerous internet threats, Ooredoo has stated that the service will be affordable for all, with a low-cost weekly/ monthly subscription plans.
Benefits of the cloud-based solution include minimum impact to device battery life, unlike other non-cloud based security solutions, as well as protection against virus and malware infections, phishing and harmful web files and sites.
To ensure that the Secucloud solution would provide the best possible protection for Ooredoo customers, the company held a stringent security and an effectiveness evaluation.
Dennis Monner, CEO of Secucloud, commented: "In the European markets, we've had a great reaction to our extremely powerful and scalable security solution that is also easy to implement. That's what prompted us to tackle our next goal – expansion into international markets. In the Middle East, as well as in the African and Asian regions, there is significant market potential that we can now leverage with this partnership. With the Ooredoo deal, another of the largest international mobile service providers has selected our solution, enabling it to protect its more than one hundred million customers from cyber-threats both, easily and effectively."
Ooredoo provides its customers with a broad portfolio of mobile and broadband internet solutions for private users and companies, as well as managed services for businesses.