Idea launches 'Campus Card' for College goers!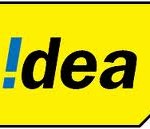 College students in the Delhi & NCR region will now be able to stay in touch with their friends and family for as little as 30 paisa a minute, thanks to the new Campus Card launched today by Idea Cellular, India's 3rd largest telecom service provider. The company announced that the powerful and cost-effective Idea Campus Card has been specially designed for the needs of students as colleges are set to reopen after the long summer break. It provides full benefits of talk time, data, SMS and discounted calling, thus taking care of all the needs of consumers.
Idea Campus Card recharge is available for only Rs 79 and carries a talk time of Rs 30. Users also benefit from 400 MB of data along with 100 local or national SMSes. While the local Idea calls are 30 paisa a minute, other calls (local or STD) are available at just 40 paisa a minute, all for a period of 1 month.
The Idea Campus Card is a convenient phone card that offers very good value for money for college students in Delhi. With calling rates that are among the lowest in India, it is the perfect way for them to stay in touch with their friends and families all the year long.